Choose the work that fits you
To look for jobs near you select the grey Search Jobs function on the left side of the page. If you do not see any jobs in your area hit the back button in the upper left hand corner which will take you to our main page. Then select Opportunities which will return you to this page. You can then submit a general questionnaire for Merchandising (Click Here) or for Assembly (Click Here)
As an Independent Contractor of Retail Merchandising, Auditing, Assembly Work and various other services for SFS
SPAR Field Services, Inc. (SFS) is a leading supplier of field services to Fortune 1000 manufacturers and retailers in the U.S. We contract over 50,000 retail merchandising, auditing, installation and assembly projects per year in almost every zip code in the country, including Puerto Rico, Guam and the Virgin Islands. We work with many of the biggest name brands and largest retailers in the world, providing retail merchandising, audits, fixture installation work, furniture assembly, inventory and price checking, mystery shopping, and much more.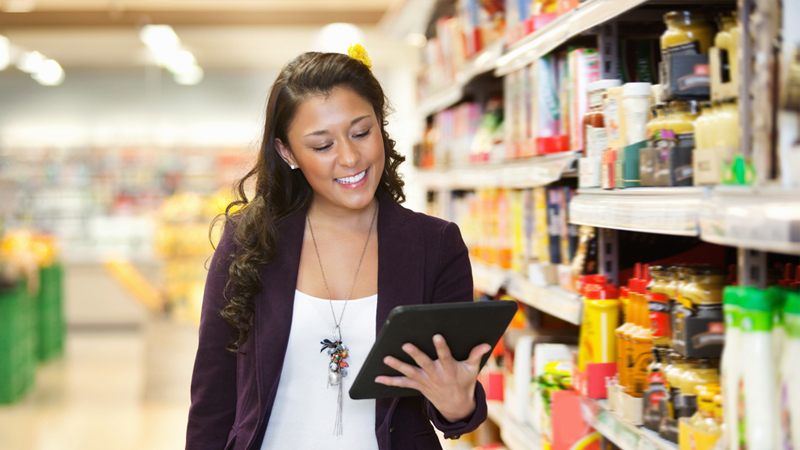 Advantages of being an Independent Contractor
Flexible Work
Choose the projects you want, the locations you want, and the schedule you want. Flexible hours allow you to work part-time or fill your schedule.
Balance
You set your schedule within a client's window of time for job completion, allowing you to balance your work and life to fit you.
Independence
As an Independent Contractor, it's your business.
Variety
Work on a variety of retail jobs across hundreds of brands.
Unlimited Income Potential
You are paid by the project. Take on as few or as many as you want. Even hire sub-contractors. It's your business to grow.
Dynamic Environment
Be part of the building of brands in an ever-changing retail environment that is hands-on, interactive and engaging.
Tax Benefits
As an Independent Contractor, you get the benefits of tax deductions for your business.
Technology & Support
In addition to Best Practices and Product Education from our clients, you have access to the leading global Retail Service Operations System technology, which loads easily on your smartphone or tablet and gives you more time to spend on what's important to you.
Retail Merchandising and Assembly Installation offers the variety you want to keep you challenged and engaged. Some activities include:
New Item Cut-ins
Follow a Planogram to add new products to the right place in the right category.
Planogram Maintenance
Set-ups, resets and ongoing Planogram maintenance to assure consistent shelf presence and display activity.
Category Resets
Follow a Planogram to reset a store section; changing out old product for new, adjusting shelf heights and retagging.
Inventory
Count products on the shelves and in the backroom, identify low on-hands and out-of-stocks, and process returns.
Price Checking
Execute price changes and mark-downs on specific SKUs and shelf labels.
Fixture Installation
Install and maintain store fixtures, endcaps, displays and gondolas.
Auditing
Verify pricing, monitor data and validate store compliance with brand Planograms and Point Of Purchase (POP) materials.
Promotion Services
Build displays and set up and service POP materials, endcaps and promotional merchandising.
Assembly Services
Assemble products in-store, in-home and in-office buildings such as furniture, grills, sporting goods equipment, outdoor furniture, medical and commercial furniture, cart corrals, and much more
Why It's Right For Me
See what other Independent Contractors have to say about why this is the right fit for them.
"I have been working with SFS for nearly 2 years now. I am a mother of 2 boys, wife of a veteran, and was going to school full time while working 2 part-time jobs. Finding a company that is willing to work around your schedule is difficult, however SFS was there to save the day for me. I have done other contracting positions, but by far SFS has been the best to work for."
– Tabitha L, Olympia, WA
"As a full-time student, being an IC offers the ability to work when I have free time and breaks during my classes. I heard about SFS through a family member. After looking into it, I thought it would be a great job while in school. I still enjoy it to this day, and even with a new schedule every semester, this job still fits in perfect."
– John D, Bentonville, AR
"I have been working as an independent (Assembly) Contractor with SFS for about 3 years. I've found it to be very refreshing and freeing. I have the ability to set and arrange my own schedule within the boundaries of given assignment windows. The position has afforded me the opportunity to interact with a wide variety of personalities (SFS, retail managers, in-store crews and in-home customers) and build relationships that will serve me well in the future. Overall, my experience has been a fulfilling one."
– David C, Chandler, AZ
Please select a category to view jobs...